The whole supplement industry is a Wild West right now. It's far too easy for anyone to slap rice flour + colored powder into a capsule and make a 'supplement company.'
Even those that seem credible often have only the conventional medicine perspective, which means they can cause unexpected side effects.

With Genesis, every ingredient has a detailed purpose and a balance with every other ingredient. Each supplement works with your body's natural healing ability, drawing from Traditional Chinese Medicine principles.

I formulated these supplements to use in clinic with my patients, after finding no satisfying options on the market.

"I acknowledge you for looking to address your health - and I'd love to support your journey with supplements that will protect and heal you."

DR. JAYNE DABU, DAOM, L.AC., DIPL. AC
Science-backed,
clinic-tested

Used successfully
with patients

No prescription
necessary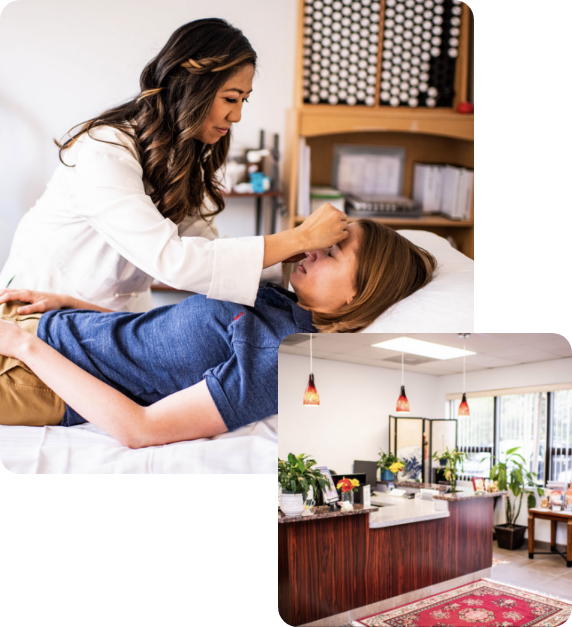 About the Clinic
Lotus Acupuncture & Holistic Health has been treating patients deemed 'undiagnosable' or 'incurable' by western medicine for 11 years.
With several of holistic, naturopathic, Functional Medicine and Traditional Chinese Medicine therapies and treatments, Lotus offers more than just Acupuncture to patients who are ready to be heard and supported.
At Lotus, we take the time to listen and consider every system of the body in our treatment plans. We'll stand for your healing and stick with you until we find a solution, and we've seen story after story of wellness returning to even the most discouraged patients.
If you're facing chronic symptoms, undiagnosable issues, or any array of hormonal, digestive, fertility, pain or other persistent symptoms, reach out to us and schedule an initial consult. We'd love to support you back to hope and health.
Hear from our patients.
Discover why customers trust us to take control of their health.
"After the first visit I was hooked, even back then I knew I had found something that worked. I had been to a bunch of western doctors who were trying to help me with my stomach issues to no avail, even prescribing medicine I was allergic to. When I came to see Dr. Jayne for the first time I could tell she really cared about my health. This was different than other health care experts I had been to, and had a much different effect on me. I always felt better after each visit, and my stomach issues went away. She showed me how to manage myself so they wouldn't return, and I am so grateful for that."
JM